The Owl Observatory is constructed of timbers and plywood on top of a concrete foundation. It is built such that a person of average height does not have to bend down to enter and exit the observatory. Instead a short stairway leads from the ground elevation to the observation deck approximately 36 inches above grade. A trap door can be closed to avoid any risk of falling through the stairway opening.

The observatory is equipped with a 10 foot fiberglass dome built by Technical Innovations. Both the rotation and shutter are motorized and the rotation is synchronized with the telescope using software from Maxim.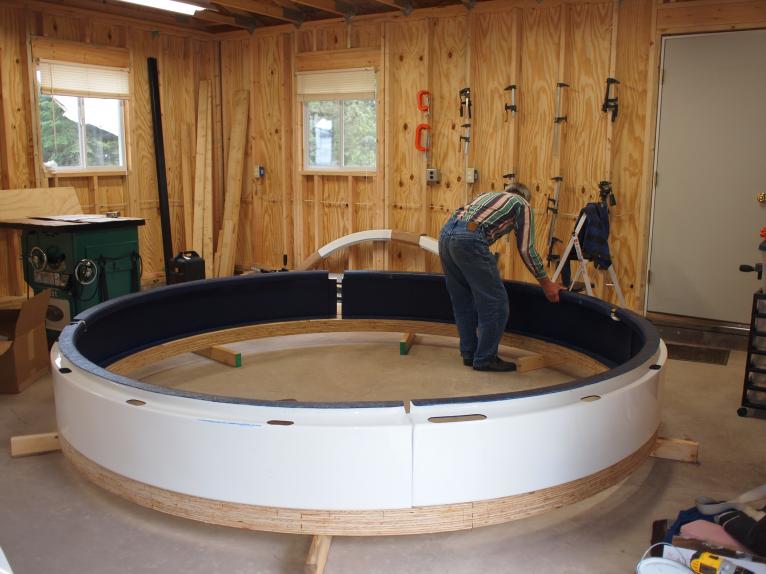 Assembly of the fiberglass base ring to the plywood support ring. The wood ring is 5 layers of 3/4 exterior grade plywood routed to the correct interior and exterior diameters.