The telescope is a 16 inch classical Cassegrain. The optics were professionally made by Star Instruments in 1996. The majority of the remaining components were made in the author's workshop from 1995 through 1997. A complete overhaul was performed in 2011 to adjust the mount for a much higher latitude and also to upgrade the drives and controls.

Both the RA and Declination drives are basically identical and consist of an 11 inch worm gear set driven by a servo motor through a timing belt. The worms are spring loaded into the gear and can be released for balancing. The declination axis is counter weighted by 150 pounds of bar bells and trimmed by a smaller sliding weight.

The optical tube is made from fiberglass over a composite core. The major components attach to the tube with clips inside and outside the tube.
This includes the spider and focus assembly. The secondary mirror is electrically translated by a preloaded stage also equipped with a servo motor. On board sensors allow this mechanism to compensate for temperature changes automatically.

The main mirror is fixed in an 18 point suspension system with temperature compensated radial support. The mount is attached to the end plate with a network of studs and springs. These allow accurate collimation free of play during adjustment.

The control software is the popular SiTech system featuring control loops closed on both the motor encoders and the Renishaw axis encoders. After correction the telescope is capable of 5 arc second pointing accuracy and excellent guiding.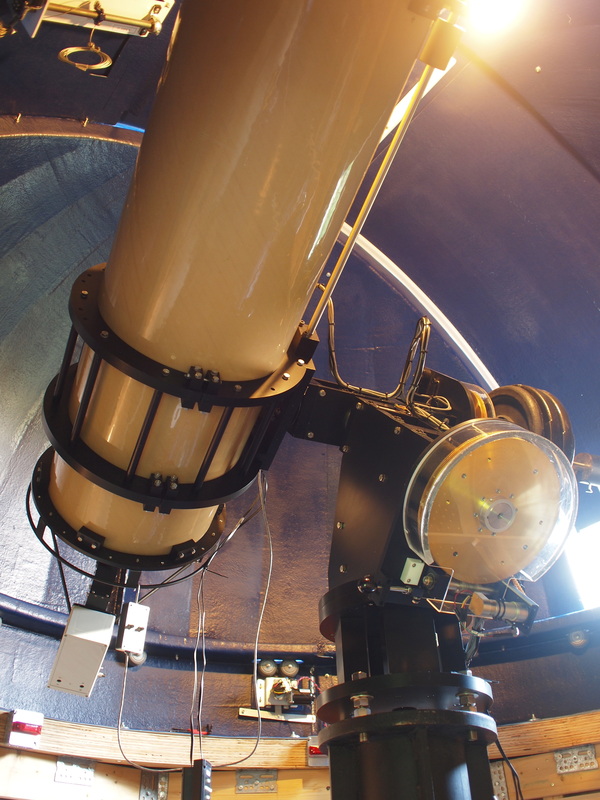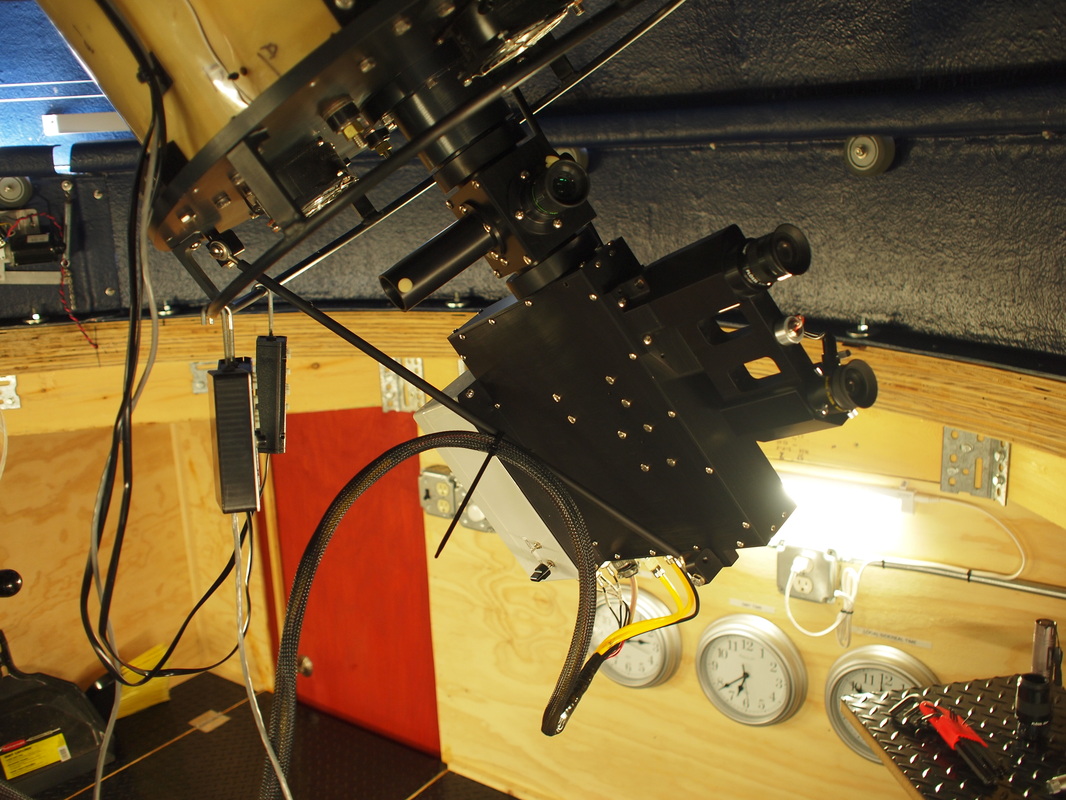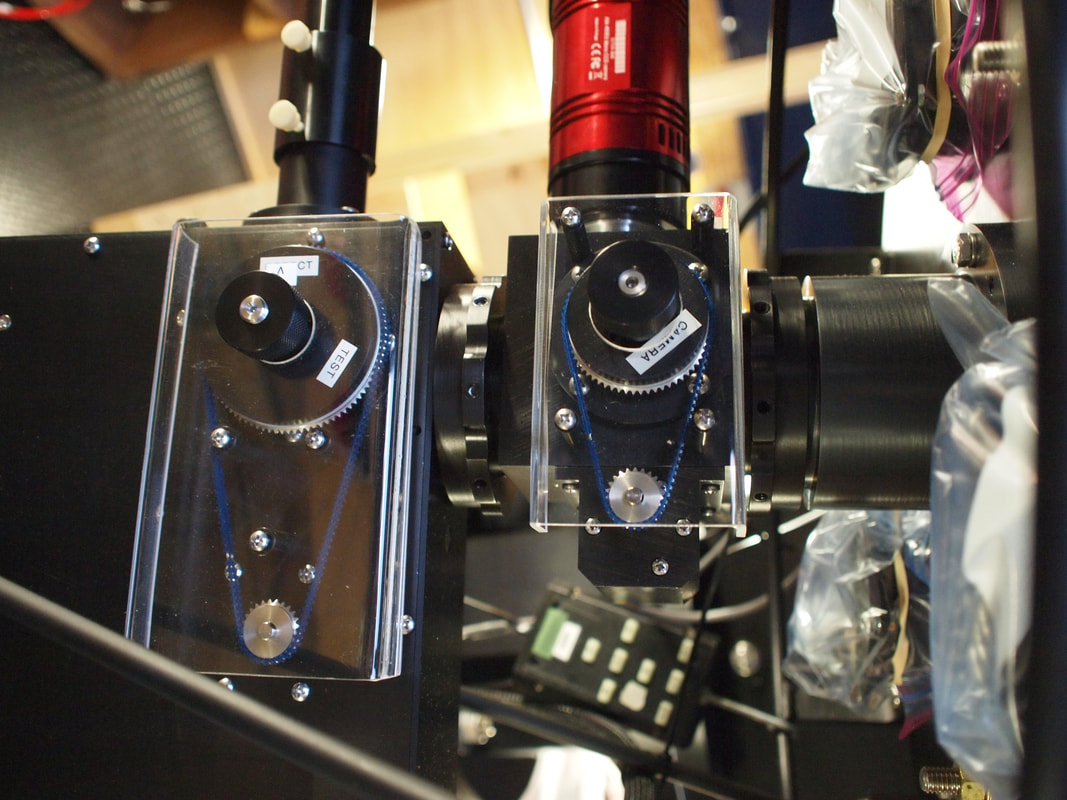 View of the optical train illustrating the automated rotating mirrors